Le schede biografiche di alcuni dei principali protagonisti delle battaglie per Cassino e più in generale della campagna d'Italia.
The biographies of some of the main protagonists of the battles for Cassino and in general of the Italian campaign.
Community
Associazioni

To Veterans
La Community di DAL VOLTURNO A CASSINO è costituita da persone che condividono l'interesse per gli avvenimenti bellici che hanno interessato il nostro paese durante la seconda guerra mondiale ed in particolare sono appassionati degli eventi che hanno come fulcro le battaglie per Cassino.
15/04/2012 - Informazione di servizio: Come è cambiata la sezione Community.
Associazioni
DAL VOLTURNO A CASSINO mette a disposizione di queste Associazioni alcune delle proprie pagine, nel tentativo di aumentare sempre di più l'interesse verso questi accadimenti.
* * *
Precisazione
Al fine di evitare confusione, si precisa che DAL VOLTURNO A CASSINO è un sito internet autonomo da qualsiasi associazione.

In order to avoid confusion for those who visit this site, please note DAL VOLTURNO A CASSINO is an independent website.
* * *
To Veterans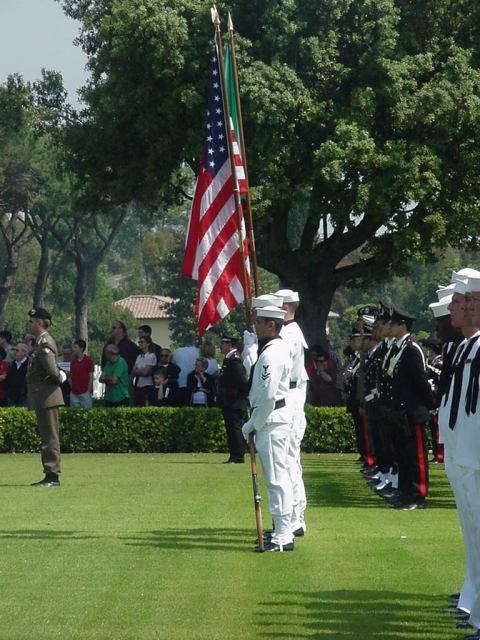 DAL VOLTURNO A CASSINO is a website created with the primary purpose of exchanging information among researchers of events related to the battle of Cassino. The battle of Cassino was fought by the armies of several countries and the historical memory of these events occurring is strong particularly in these nations.
For this reason it is very important for us to get help from Veterans and their Associations and from all those Organizations that cooperate to keep alive the memory of those events.

To encourage contact, on this website there is a forum dedicated to all Veterans and their families, for the Soldiers of all nationalities who fought in the battle of Cassino and took part in the war. This forum was created for those who want to share their personal experience of every aspect of the battle and even for those who have questions on the Second World War in Italy.
A more specific forum is dedicated to finding fallen soldiers and comrades, friends and people met during the war and which there is no news.
On this site you can:
Users and friends of this website will do their best to respond to every question and satisfy every request.
I forgot: You can translate the contents of the website.

Thank you for visiting.